Ceramic Coatings & Misc. Services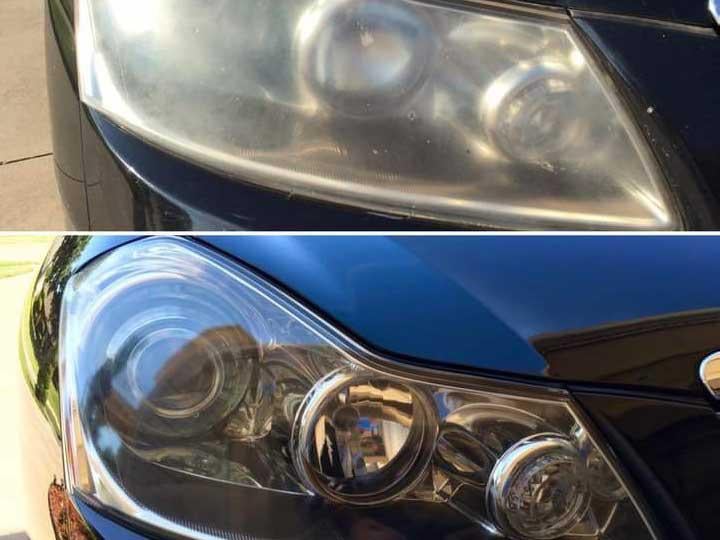 HEADLIGHT RENEWAL

Starting price $50 per pair
Headlight restoration is the process of refinishing aged headlight lenses that have become discolored or dull due to oxidation primarily due to UV light and other environmental factors such as road debris impact rain, and exposure to caustic chemicals. Our process is wet sanding and completely removing the factory coating from the vehicles headlights. We then compound and polish each headlight with a dual action buffer or polisher. Lastly we add a 1 yr nano coating to each headlight with our polisher.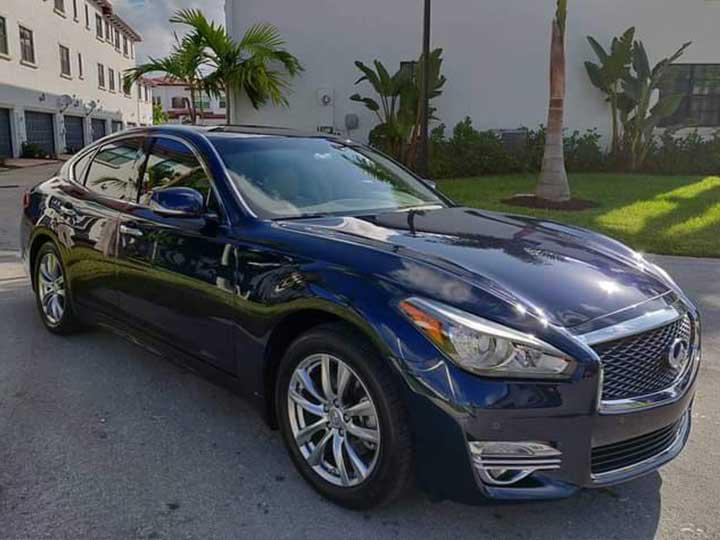 HEADLIGHT CERAMIC COATING

Starting price $75 per pair
We Can add a 3, 5 or a 7 year coating to your headlights to offer that many years longer.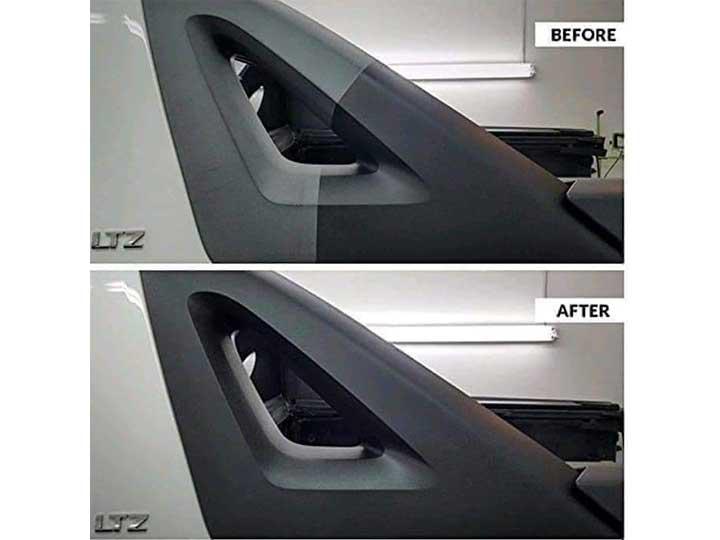 TRIM RENEWAL

Starting price $75
Process of restoring black surfaces to a deep, rich black with-out the "wet look" shine that dries quickly with no greasy residue. Trim Renew is ideal for restoring, conditioning and protecting any originally black surfaces, such as: Fender flares. Bumpers, pads and trim.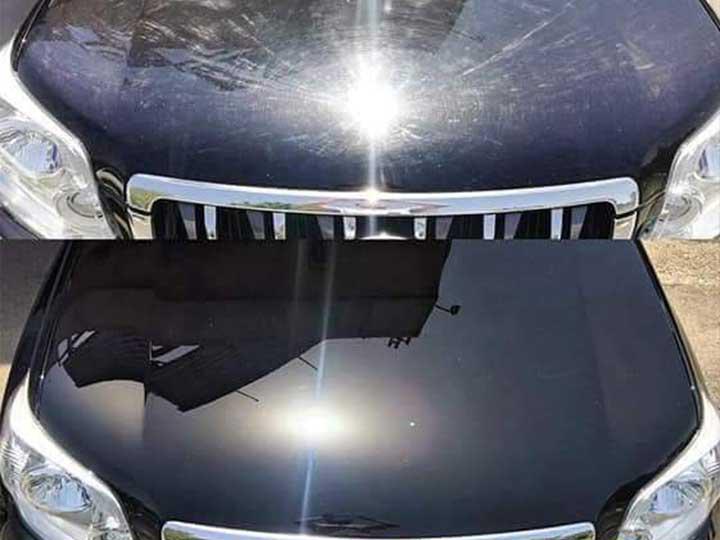 PAINT CORRECTION
This can include a variety of issues and causes like water spots, paint over spray, wash scratches, wipe down marks, bird dropping surface stains, oxidation and buffer holograms. This process can involve a significant amount of time. We have spent over 60 hours on one vehicle, but 6-12 hours is typical of most vehicles. It involves using specialty polishing machines in different sizes, many different levels of diminishing abrasives, different compounding/polishing pads and sometimes sand paper. Our process is different on every paint job. They can vary in hardness, thickness, and depth of imperfections. Every vehicle requires a different process or combination of machines based on the curves of the panels.
One Step Paint Correction
Two Step Paint Correction
Three Step Paint Correction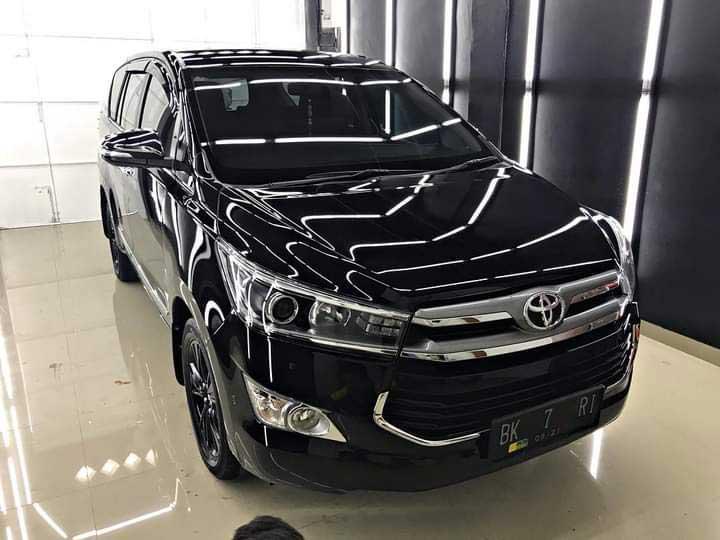 CERAMIC COATINGS
Industry-grade ceramic coating is a chemical polymer solution that is applied to the exterior of a vehicle to protect it from external paint damage. Typically applied by hand, it blends with the paint of your car and creates an additional hydrophobic layer of protection.
6 month ceramic coating Starting at $199
3 yr. QUARTZ Ceramic Coating
5 yr. QUARTZ+ Ceramic Coating
7 yr. ONYX Graphene Coating
3 yr. Marine Ceramic Coating RV's, 5th Wheels, Boats
2 yr. HIDE Leather/Plastic/Vinyl interior coating

Starting at $150 including seats, doors, console, dash

2 yr. REPEL Fabric Coating

Starting at $150 for carpets/seats